Breathe and let your herbal adventure begin….
WHO WE ARE
Founded in 2011, The Little Herb Shoppe is a woman owned micro-business at 19 Main Street in the White Mountains Region of Littleton, New Hampshire. All profits support The Lakota Botanical & Wildlife Sanctuary, where we grow and protect endangered forest medicinal plants and wildlife on 65 sacred acres; home to rare bird, animal, and plant habitat. We also offer herbs and empowerment for women-in-need through The Burdock Fund.
WHAT WE DO
We make artisan herbal products from the best quality organic herbs and oils to ensure our products are the most effective for you and your family. We grow or ethically wild-harvest our herbs, and source others from sustainable herb farmers. Our herb shop is a beautiful and enchanting sun-filled space where we offer herbal wellness consultations, classes, workshops and summer herbal programs.
Our products include herbal skin care, herbal teas, tea blends, tinctures, bulk herbs, and culinary spices. We make our own herbal infused honey and massage oils, and the finest organic herbal body-care products from our plants and oils. We carry a wide selection of books, D-I-Y section, jars and bottles, virgin organic fair-trade carrier oils, organic essential oils, flower essences, crystals, beautiful gifts and more.
We use only Organic or ethically wild-crafted ingredients. We minimize the use of estrogen-altering plastics and primarily use glass jars and bottles instead. None of our products are tested on animals!
Integrity and wholesomeness are our foundation, from plant harvesting, to the creation of these remedies for you. Health is your birthright and we are here to guide you.
"The Little Herb Shoppe was the first apothecary I ever worked in. There is a tremendous amount of care and detail that goes into making high quality and consistent products here. I learned the ins and outs of Good Manufacturing Practices (GMP's) and I have yet to find an apothecary that is more organized and attentive than Little Herb Shoppe.

The Little Herb Shoppe is also the most beautiful apothecary I have ever seen! The space has a warm, enchanting and healing energy. I am blessed to have had the opportunity to spend so much time there and it was a critical stepping stone for me on my path toward practicing herbalism."

Justine, former employee
WHAT IS AN APOTHECARY?
A traditional apothecary combines herbal wellness, modern health practices, and education to a community.
In these days of specialization within health care, an apothecary is a rare bird; bringing a personal and holistic approach to the health and wellness puzzle.
"We are all faced with a series of great opportunities brilliantly disguised as impossible situations…" Universal truth
OUR HERBALIST
Kim Hudson, Community Herbalist, began studying herbs in 1994 with a book by Juliette de Bairacli Levy, The Complete Herbal Handbook for the Dog And Cat. Learning about the healing power of plants through Juliette's book changed her approach not only to rearing dogs, but transformed her own life as well. She went on to take study with Matthew Wood, Annie McLeary, Christopher Hobbs , Rosemary Gladstar, Susun Weed, and many others. She regularly attends teachings, workshops, and continually learns from her customers and clients, as well as from the beloved life-affirming plants.
She created The Little Herb Shoppe in December 2011. Her vision is to empower people to nourish themselves deeply through healing relationships with plants and nature. She chose Main Street Littleton as home for the shop to help grow public awareness about quality herbal medicine & plant and wildlife conservation. Her background includes yoga, dance, massage, energy medicine, and of course… plant medicine. Kim loves helping to spread the beauty and joy of the green world and is expanding this through The Burdock Fund, our non-profit that empowers women and protects land.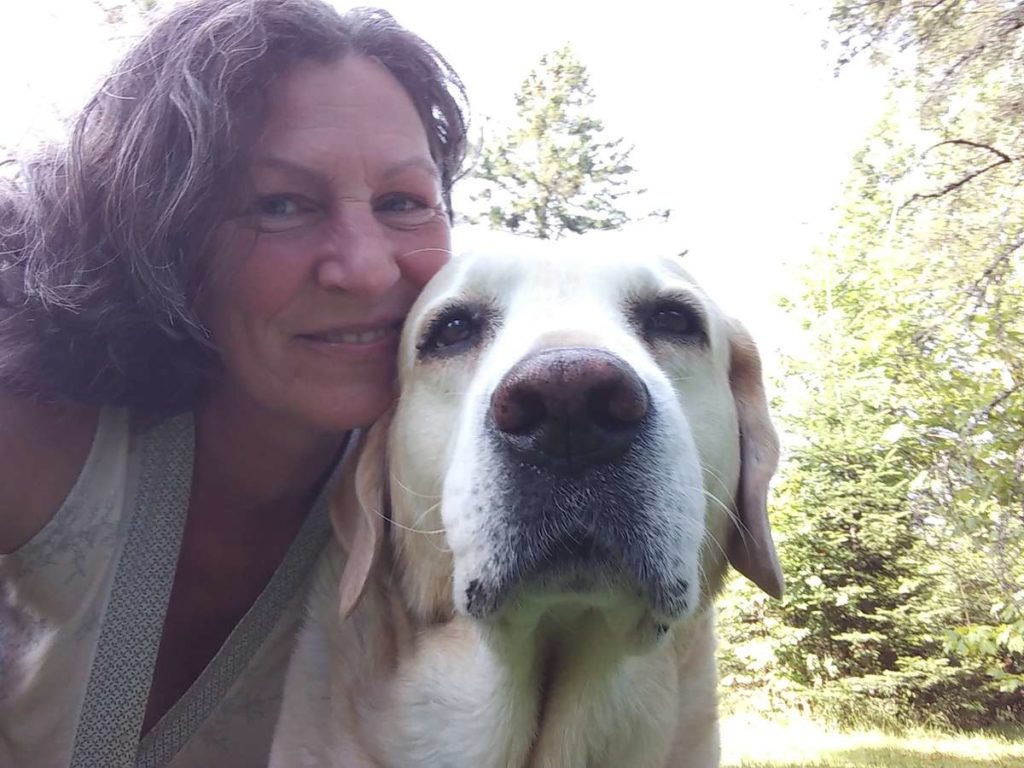 Influenced by many philosophies and traditions, Kim offers mind, body and heart-based herbal wellness consultations by appointment, either in-person or by phone. Please visit our Consultation page to learn more.
Kim lives off-grid and is guided by the intelligence of love toward her North Star, her beloved Lakota.
The Little Herb Shoppe was created to share herbal remedies within the Western Herbalism tradition, which teaches us that the Mind – Body – Spirit – Health connection is deeply linked to the health of our natural environment. We welcome you. Plant Love!
Disclaimer
Please seek the advice of your doctor before using any herbal products. Kim Hudson d/b/a "The Little Herb Shoppe" makes no medical claims and is not liable for any adverse effects resulting from the use of these products. Do not use in combination with prescription drugs or if you are pregnant, without doctor's approval. These products have not been evaluated by the FDA and therefore, are not proven to diagnose, treat, cure or prevent any disease.