Breathe and let your herbal adventure begin….
WHO WE ARE
We are in the process of exciting change. Stay tuned!
Founded in 2011, The Little Herb Shoppe is a woman owned business at 19 Main Street in the White Mountains Region of Littleton, New Hampshire. All profits support The Lakota Botanical & Wildlife Sanctuary, where we grow and protect endangered forest medicinal plants and wildlife on 65 sacred acres; home to rare bird, animal, and plant habitat. The sanctuary is home for our non profit, The Burdock Fund.
WHAT WE DO
We make artisan herbal products from the best quality organic herbs and virgin organic oils that ensures our products are the most effective for you and your family. We grow or ethically wild-harvest our herbs, and source others from sustainable herb farmers. Our herb shop is a beautiful and enchanting sun-filled space where we offer herbal wellness consultations, classes, workshops and summer herbal programs.
Our products include herbal skin care, herbal teas, tea blends, tinctures, bulk herbs, and culinary spices. We make our own herbal infused honey and massage oils, and the finest organic herbal body-care products from our plants and oils. We carry a wide selection of books, D-I-Y section, jars and bottles, virgin organic fair-trade carrier oils, organic essential oils, flower essences, crystals, beautiful gifts and more.
We use only Organic or ethically wild-crafted ingredients. We minimize the use of estrogen-altering plastics and primarily use glass jars and bottles instead. None of our products are tested on animals!
Integrity and wholesomeness are our foundation, from plant harvesting, to the creation of these remedies for you. Health is your birthright and we are here to guide you.
"The Little Herb Shoppe was the first apothecary I ever worked in. There is a tremendous amount of care and detail that goes into making high quality and consistent products here. I learned the ins and outs of Good Manufacturing Practices and I have yet to find an apothecary that is more organized and attentive than Little Herb Shoppe.

The Little Herb Shoppe is also the most beautiful apothecary I have ever seen! The space has a warm, enchanting and healing energy. I am blessed to have had the opportunity to spend so much time there and it was a critical stepping stone for me on my path toward practicing herbalism." Justine, former employee
OUR HERBALIST
Kim Hudson began studying herbs in 1994 with a book by Juliette de Bairacli Levy, The Complete Herbal Handbook for the Dog And Cat. Little did she know that Juliette's book would change her approach, not only to rearing dogs, but transform her own health and life. She went on to study with Matthew Wood, Annie McLeary, Christopher Hobbs , Rosemary Gladstar,  Susun Weed, and others.  She regularly attends teachings, workshops, and continually learns from her customers, clients, and from the beloved life-affirming plants.
Kim created The Little Herb Shoppe in 2011, a space where people learn about and experience the power of plant medicine. With the founding of The Lakota Botanical & Wildlife Sanctuary in 2016, she took that vision even further, creating a beautiful and sacred space where people could connect with nature, learn indigenous wisdom, and experience true healing.
Together with her incredible team, Kim offers a line of organic herbal products, Pure Love Botanicals, and offers classes & consultations, and retreats in Vermont and Cape Cod, MA.
Immersion in plant medicine and wisdom traditions for decades has given her a wealth of knowledge on the power of nature and holistic healing. Her expertise in somatic modalities has given her a deep understanding of how our nervous system plays a crucial role in our overall health.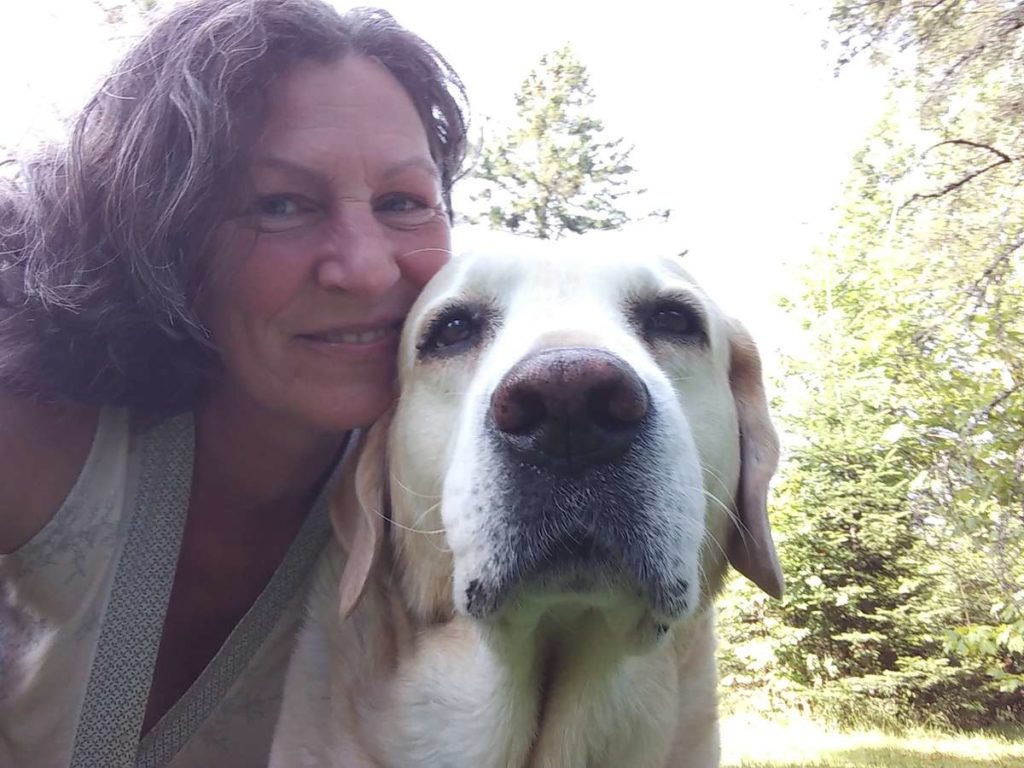 Kim's personal healing story includes her mother's journey with bone marrow cancer, which deepened Kim's commitment to understanding what it takes to truly heal. These experiences, combined with her previous studies in global finance and economics, led her to realize the disregard for indigenous wisdom in the modern world.
Dedicated to teaching others about the interconnectedness of our bodies, minds, and spirits, Kim believes in the power of self-awareness and deep nourishment to help you achieve your best life! Kim knows that true healing is about so much more than just treating your symptoms – it's about cultivating a deep sense of self-love and connection to the world around us.
"Get ready to transform your life with Kim's teachings! She has a unique talent for weaving together new and easy-to-understand concepts that will leave you feeling motivated and inspired to take action towards a healthier and happier life. Her approach is empowering and uplifting, making it easy for you to see how small changes can lead to big results. With Kim by your side, you'll feel confident and supported as you embark on this exciting journey towards a healthier you!" Visit our Consultation page to work with Kim.
Disclaimer
Please seek the advice of your doctor before using any herbal products. Kim Hudson, Pure Love Botanicals LLC d/b/a "The Little Herb Shoppe" makes no medical claims and is not liable for any adverse effects resulting from the use of these products. Do not use in combination with prescription drugs or if you are pregnant, without doctor's approval. These products have not been evaluated by the FDA and therefore, are not proven to diagnose, treat, cure or prevent any disease.